Market Insider Videos
Virginia McGathey, www.VirginiaMcGathey.com
Brownfield News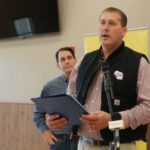 A Wisconsin farmer says something needs to be done about the cost of health insurance for farmers and small businesses.  Dan Meyer of Kiel, Wisconsin tells Brownfield, "My wife works on the farm as well so our

Brownfield's Tom Steever will be on the ground  at the Yoder farm near Leonard, Mo. Oct. 24 for a Soil Health Field Day sponsored by Soil Health Partnership and the Missouri Corn and Soybean Merchandising Councils.

USDA undersecretary Ted McKinney says the fact that the U.S. and Japan both have "trade templates" in place should help when the two countries begin their bilateral trade talks. "They have their own trading partnerships. They've done

Much of southern and southwestern Wisconsin is now eligible for disaster assistance. President Trump declared a disaster, making federal funding available for individuals in Crawford, Dane, Juneau, La Crosse, Monroe, Richland, Sauk, and Vernon counties.  Federal funding

An American Farm Bureau economist says the number of farmworkers in the H-2A guest worker program continues to climb.  Veronica Nigh says, "It looks like 2018 compared to 2017, we're up twenty-one percent." Nigh tells Brownfield that nationwide, H-2A

Dan Miller says cover crops should be managed like any other facet of the farm. "Managing a cover crop should be like managing a cash crop," said Miller, who markets cover crop seeds in southwestern Iowa. Miller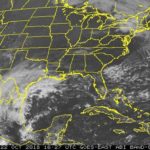 Across the Corn Belt, cool weather lingers east of the Mississippi River. Meanwhile, the return of above-normal temperatures across the western Corn Belt favors an acceleration of corn and soybean harvest efforts, except in some of the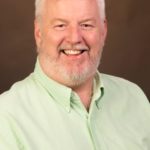 One of the takeaways from last week's cattle-on-feed report is the continued higher-than-normal percentage of heifers going into feedlots. The percentage of heifers and heifer calves in feedlots on October 1st was up 11 percent from one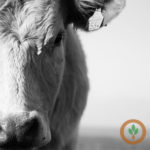 Direct cash cattle trade is starting the week quiet, with packers focused on the collection of new showlists.  Look for those to be mixed as we expect to see some carryover from last week in the South.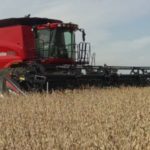 Wet weather has resulted in many reports of poor seed quality in soybeans. Iowa State University Extension plant pathologist Daren Mueller says most fungi like moisture to grow. "And obviously the rains provided that.  We've received a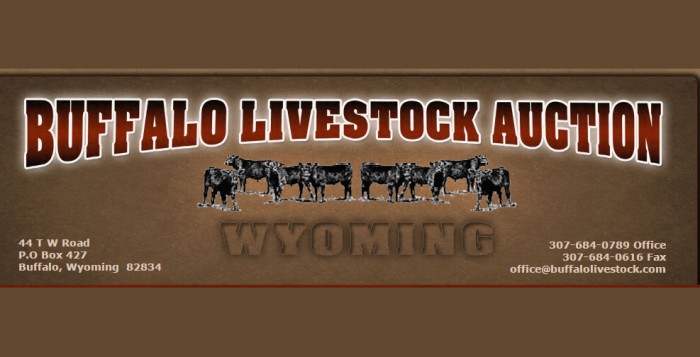 Buffalo Livestock Auction Regular Sales on Wednesdays 12:30pm
GREYBULL RIVER @ MEETEETSE
SOUTH FORK SHOSHONI @ VALLEY
NORTH FORK SHOSHONI @ WAPITI
SHOSHONI RIVER @ WILWOOD DAM