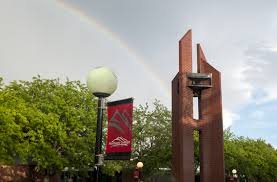 Bills making their way through the Wyoming Legislature right now will have tangible effects on Wyoming's community colleges.
Wyoming residents attending the state's seven community colleges will see a slight increase in tuition starting this fall. Students will be paying $5 more per credit hour.
And a Senate committee has endorsed two proposals that would allow people with concealed-carry permits to take weapons onto Wyoming college campuses and to state legislative and local government meetings.
Supporters say law-abiding citizens who must meet stringent requirements to earn a concealed-carry permit shouldn't have their rights infringed upon. Opponents contend allowing guns on college campuses and at government meetings would increase the danger of a shooting and hinder police response.