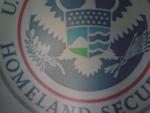 California's Office of Homeland Security released to the media this week more than 80 intelligence reports on activists groups and anti-war rallies amid concerns about violations of civil liberties.
Now one California lawmaker is proposing legislation that would keep the agency accountable.
Southern California lawmaker Joe Dunn D-Garden Grove, has not seen the reports but he's seen and heard enough and says they fall short. "It is not enough to satisfy our concerns about potential intelligence activity with absolutely no oversight," Dunn said.
That intelligence activity includes surveillance of the minuteman border patrol, conversations in a mosque and peace demonstrations which the governor's office has admitted was a mistake.
So what the senator is proposing in an intelligence oversight committee similar to what exists in Congress.
"So that at least elected officials have an opportunity to oversee this behavior and make sure that it is not being gathered outside the bounds of the law," he added.
Dunn expressed concerns over the private contractor used to gather intelligence information. "That is highly unusual," he said.
The goal Dunn says is simply to make sure surveillance is being done within the law.